You wouldn't be able to come to a quick, safe stop without a set of reliable brake pads. Like other parts on your car, brake pads gradually wear out and become less effective at doing their job.
So, how long do brake pads last? In most cases, you can expect them to last between 25,000 and 65,000 miles, with the average lifespan clocking in at roughly 40,000 miles. At Peacock Subaru, we want to help drivers near Hardeeville, Bluffton, and Hilton Head Island learn more about when to change brake pads. If you feel that your Subaru is ready for new brake pads, you can schedule service with us anytime!  
Why Are Brake Pads Important?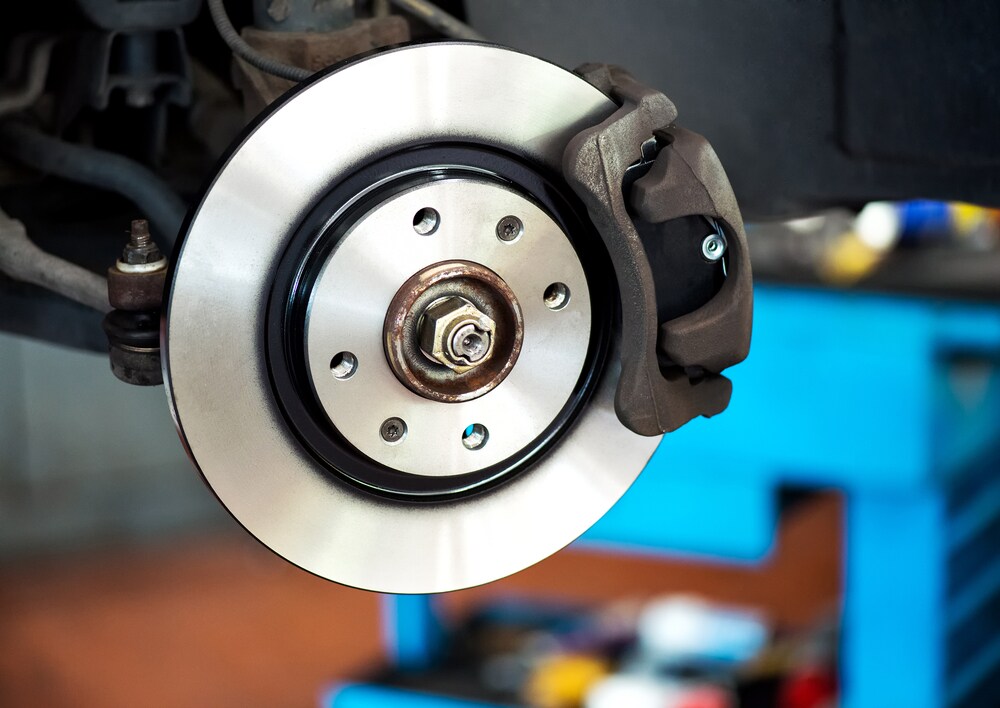 Everyone knows how important the engine and transmission are to a car, but the brakes are equally (if not more) important since they help keep you, other drivers, and pedestrians safe. Your brake pads are the linchpin that make the whole braking system work, so it's crucial that they're well attended to.
When you press down on the brake pedal, the calipers force the brake pads into contact with the rotors. The frictional material on the pads rubs against the rotors and slows them down, which also slows down the wheels.
As you might imagine, all that friction generated puts pressure on the brake pads. Replacing pads regularly ensures that you have enough stopping power when you need it most!
Signs You Need New Brake Pads
Your brake pads may last about 40,000 miles on average, but the specifics can differ greatly. You should always reference your vehicle maintenance schedule to see how often you should be changing your brake pads. In addition, watch out for these key warning signs:
Squealing - Many auto manufacturers put a steel spring near the base of their pads. It makes a high-pitched squealing noise to alert you when the frictional material gets too low.
Vibrating - Ever notice your brake pedal vibrating as you press it down? It could be a signal that your brake pads (or another element of your braking system) needs replacement.
Visual Check - In most cars, you can see the brake pads through the spokes in the wheel. When they're less than a quarter-inch thick, you should take the time to install new ones.
How to Make Brake Pads Last Longer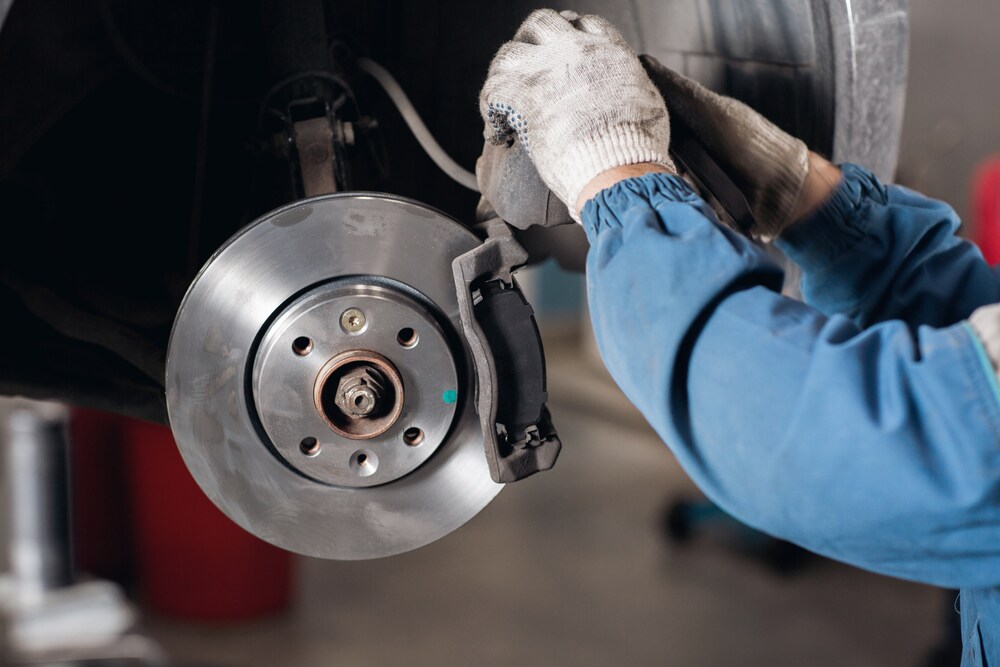 Did you know that changing the way you drive can potentially extend the life of your brake pads? Try to avoid stomping down on your brakes suddenly to bring your car to a stop-give yourself the time to slow down and cruise to a stop. Try these strategies:
Drive with the flow of traffic.
Give yourself plenty of following distance from the car ahead of you.
Keep your speed low in heavy (rush hour) traffic.
Remove any unnecessary cargo.
All these strategies will help you stop more smoothly, so you put less pressure on your brake pads. They'll last even longer and make your daily drive in Hardeeville, Bluffton, or Hilton Head Island much safer!
Schedule Brake Repair with Us in Hardeeville, SC!
Once again, how long do brake pads last? It's different in every case, but we hope we've given you enough strategies to determine when your pads need a replacement.
If you think you need new brake pads or other maintenance, feel free to schedule service here at Peacock Subaru. Our trained technicians will thoroughly inspect your brakes and ensure that everything's ship-shape when you hit the roads!