Have you been wondering, Where's the best place to get brake repair near me? If you live near Bluffton, Hardeeville, or Hilton Head Island, you'll be impressed by the careful attention to detail at Peacock Subaru.
Our state-of-the-art service center is equipped with the cutting-edge tools to ensure that every aspect of your brakes is in top-notch form. Schedule brake service with us and feel more secure when you're behind the wheel!
Why Brake Service Is Essential
We recommend that every driver have their brakes inspected at least once every six months or 6,000 miles. That should be easy to remember, as you can do it every time you go for an oil change and tire rotation. Beyond that, you should have the individual parts of your brakes serviced according to your maintenance schedule.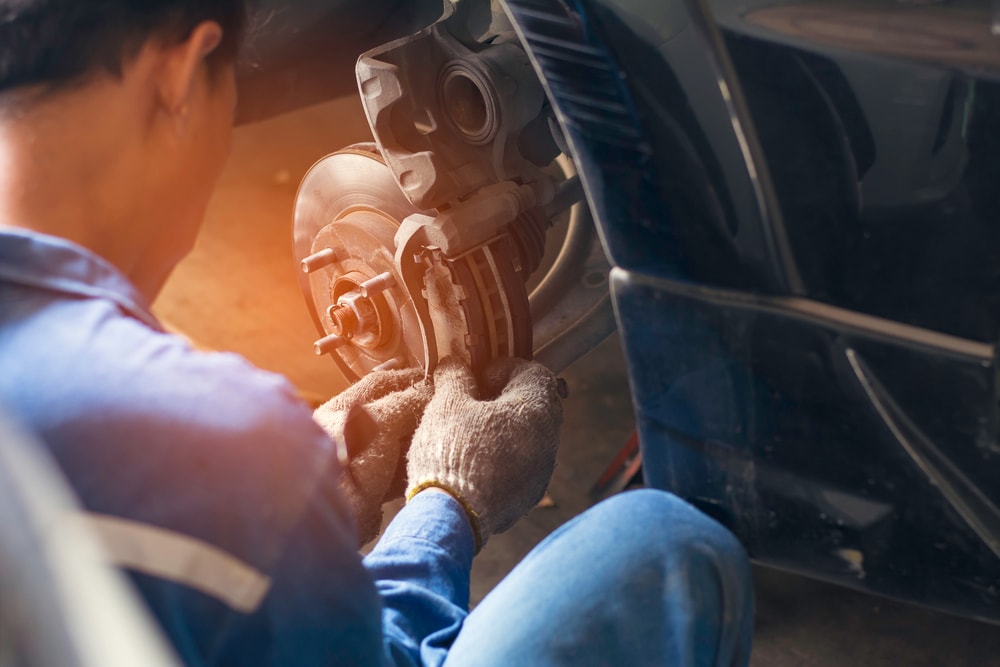 Why is it important to hit all these intervals? Like any other aspect of your car, your brakes can wear down over time. That's especially true with brake pads, which lose their frictional material over time because of repeated use. You don't want your car to be a driving hazard for yourself and others, so brake inspections are key.
How Our Team Can Serve You
When you choose us for brake inspections and repair, you'll have a highly qualified team at your service. Our technicians are factory-trained and certified to handle brake work for a wide range of cars, so you can expect premium service that really covers every angle.
We'll leave no stone unturned as we examine your brakes, from the brake pads and rotors to the calipers, hoses, and brake fluid. Your brakes are a complex system, and it takes a thorough process to check every single part in detail. We'll make sure everything is ship-shape for the road ahead.
Get Your Brake Repair near Me
Hardeeville, Bluffton, and Hilton Head Island drivers have plenty of options for brake service, but we think our dedication to our customers and their cars really helps us stand out. For brake repair near you, set up an appointment at the Peacock Subaru Service Center. We look forward to seeing you!